Universal Forces for Vibrant Vitality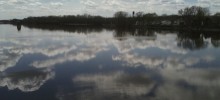 About 10 years ago I met a sweet man about my age. We were in our late 40's at the time.  But something was off.
He was overly hung up on his physical decline!  He was limping, shuffling, he was "old", he had back problems, stomach problems, all of which he attributed to age and he assumed it was just going to get worse.  He had no clue we can choose our thoughts. He just followed some crazy unwritten rules he thought were part of the life cycle of humans.
Unfortunately, I've met many many others just like him.
So my message to you is this: DON'T DO THAT!  
                                                                        YOU CAN CHOOSE ANOTHER WAY!!  
………..You can be old if you like, but why do that if you can choose otherwise?
Now think about it in terms of the Law of Attraction which states that "What you focus on becomes reality." 
We are bombarded with messages about our eventual decline, but I can tell you with absolute certainty that you have a choice to be proactive in shifting away from those messages and sending your body positive messages.  And your body will absolutely obey!
So you may ask: How can I focus my mind on strength, vitality and health???
Here's some starter thoughts: "It's so great my fingers work so well as I type this."  "I can easily fill my lungs with fresh air!" "I can feel my life vitality."  As you deliberately focus on positive thoughts, continue to work at increasing the positive energy.
Get the idea???  (And, of course, eat well, exercise and all the things that help you feel great. Healthy activities make it easier to keep those positive messages going.)
My two big tips for Vibrant Vitality:
Do NOT listen to negative messages.
2. Stay centered in gratitude.
By the way: WOW! You look amazing!!!