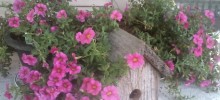 Gather 'round partners!
Listen up for important information about a special mission that will improve the world. This is so big, I need all the help I can get!
Would you become a deputy in the fight against mediocrity, depression, fear and failure?
Would you work for more excellence, passion, courage and success in this world?
Of course you would! – if only you knew how and you had the time – right?
Well, I have a solution and it's easy!!!
Let me deputize you to help me move at least 30 people toward a new life.
Help me to enlist 30 people in the next 30 days into a complimentary consultation that can literally change their lives.
(And let me reassure you that these sessions are free and free of sales hype. Just doing this one session has been enough to positively change people's lives. For example: one woman's estranged son came back into her life, another got comfort and a healing connection with a loved one who'd passed. That's from one session! Coaching works!)
Who benefits?
**stuck people  **divorcees    **those experiencing a life challenge    **business people open to looking within for answers
**people who are ready to step past the muck of self limiting beliefs and insecurities   **those who want to sing
**those who want to ramp up their game and play big in the world
Here's how you can help make the world a better place:
Take advantage of my consultation yourself

Have me prepare a special gift for your clients, friends, family, colleagues – especially from you – it helps you look great and brings my work to more people (see above list for who would benefit)

Introduce me personally to someone you would like to help

Introduce me to a group that wants an experienced speaker on one of these THREE topics: 1)"Finding Your Mojo After Your World Falls Apart, Transcending Divorce, Illness, Loss, Crisis and Recreating Yourself and Your Life"  or 2) "Coach Yourself to Success" or my newest and most exciting venture: 3) "Uncover Your Singing Voice" – personal discovery through fun and safe vocal activities.  Any of these short talks are free with no sales or push (except I offer the audience a complimentary session!)
The complimentary session is confidential and designed for the recipient to discover what's in their way, what they truly want and how to get there.  I promise everyone will get tremendous value with no pushy sales.
After all, who you are on the inside affects everything…
Gerri Ratigan, Life Coach, Singer, Host of Capital District Single Professionals 50+, writer,  518-469-0390, gerricoach@gmail.com, coachgerri.com