Soul Centered Success Has Launched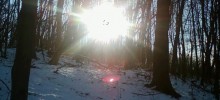 I am proud to have launched my Soul Centered Success online community.
WAIT!!!  WHAT???  What's that you say???!!!!  You haven't joined???  OMG!  You are SOOO missing out.  Here take a look:
It takes a deep dive into confidence and as it progresses there will be more and more material to check out.
You cannot get a better deal and the price is, quite frankly, incredible.