As a trained singer, people often compliment me
People stand up with lighters, kiss me, shake my hand and buy me drinks
I was carried by the crowd once after getting a standing ovation. (What a trip that was!)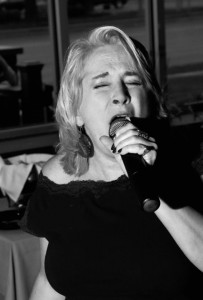 I'm not saying this to brag. I'm telling you this because I wasn't always a great singer. I had to work at it.
People often approach me after I sing too…….
They tell me how impressed they were
……then they tell me they can never sing.
They say "You can sing, but I can't" (at this point they usually look pretty defeated, so they take another sip of their drink)
Let me translate that for you………
What they're really saying is……….
"I'm afraid to try. I don't want to be hurt again like when I was little and was told I couldn't sing." But the real truth is that they're thinking……….
"I wish I could do that"
Whenever I dig a little deeper with these people, a full 100% of them tell me that when they were a child someone told them they couldn't sing.
Can you relate to that?
What's really happening here is a music teacher or some other person you looked up to, put you in a box and you believed you could never get out of it
So the question is……..
Would you like to get out of that box?
Would you like to change your belief about your ability to sing?
And not only would you like to change your belief about it, would you like to sing one song so well that you own it????
(And, just in case you were about to tell me that you're special, you're tone deaf, or whatever, its just not true. Yes music teachers put certain children in the gifted classes, but I'm here to tell you that I think that's a horrible thing to do to children. The only difference between those children is that some had more exposure to music or some just had a better sense of how to practice what they heard better. That is the ONLY difference. Anyone can sing.)
So let me say this again: YES YOU CAN DO IT!!!
I can teach you to sing one karaoke song better than you ever thought possible and that will leave the door open for many others.
Call me, Gerri at 518 469 0390 or email me at gerricoach at gmail dot com
I'll tell you all about it.
You can decide
If you are willing to put in the work, you can do this.
I can help.
And imagine this future:
You go out with your friends, get up in front of the crowd and sing THAT perfect song, pitch perfect, with feeling. You get noticed. You feel great.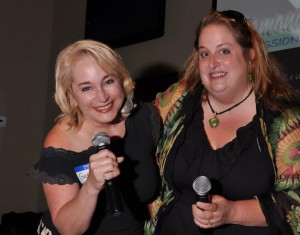 Believe me, you'll love it!